Be the First to Hear the Preferred Alternative!
UPCOMING MEETINGS:
PUBLIC HEARING
WHEN
Wednesday,
November 14, 2018
7:00 PM
WHERE
NHDOT John O. Morton
Building Room 114
7 Hazen Drive,
Concord, NH

The room will be open at 6:00 PM for those who wish to view the plans.

Welcome to the I-93 Bow Concord Website
The Bow-Concord section of Interstate 93 (from the I-89/I-93 interchange to the I-93/I-393 interchange) serves as a critical link for statewide travel to the White Mountains and the Lakes Region, as well as an important local route within Concord. The continued pressures of high traffic volumes, coupled with geometric and operational problems, suggest the need for improvements to the I-93 Corridor through Bow and Concord.
Click on the links below for the current project designs that will be presented at the Public Hearing on November 14, 2018.
Preferred Alternative (all four project segments combined)
Preferred Concept K for the Exit1/I-89 Area
Preferred Concept F for the Exit 12 Area
Preferred Concept B for the Exit 13 Area
Preferred Concept F2 for the Exit 14/15 Area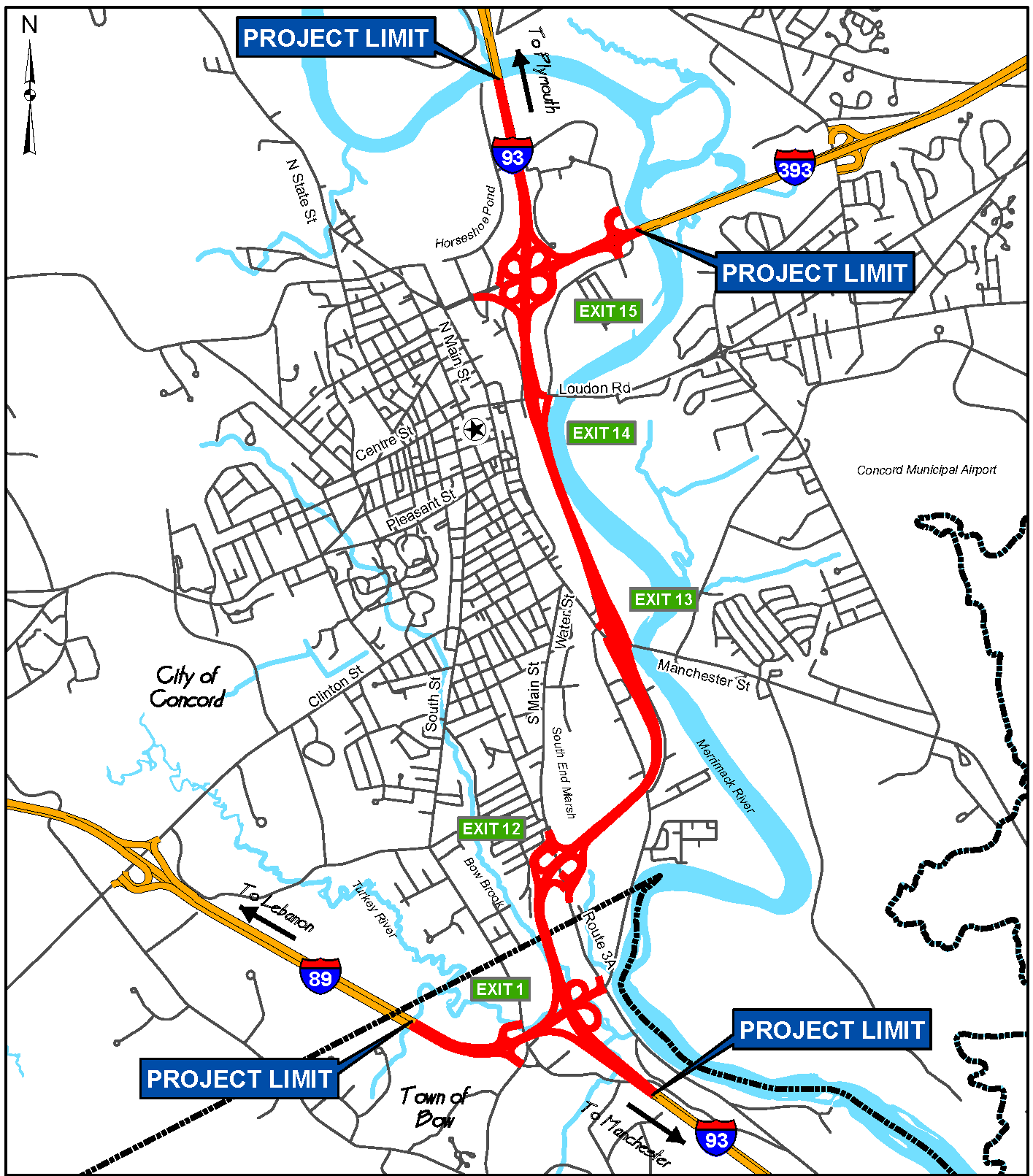 I-93 EXIT 14-15 CONCEPT VISUALIZATIONS The view shown in all three concepts (D2, O3 and F) begins north of Exit 15 and moves south along I-93. The view then travels under the I-393 overpass along the I-93 southbound lanes to Exit 14. At Exit 14, the video image turns around to face Loudon Road. Finally, the view travels back north, along I-93, toward Exit 15.